Owoicho Igoji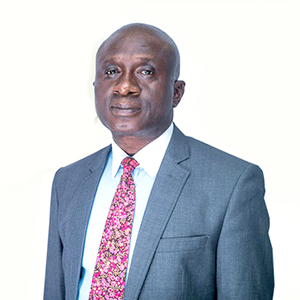 has over 20 years of professional experience that has cut across both the public and private sectors. He is an astute professional with an exceptional passion and commitment for organisational growth and development. From an Accounting firm where he commenced his career to the manufacturing and finance sectors and now , the public sector where he currently leads the Corporate Services department of Galaxy Backbone, Owoicho continues to show depth, leadership and passion as he leads the people and process experience of the organization.
Through the years, he has gained admirable experience in Corporate Finance, Audit, Financial Management/Operations and the general administration of organizations while working across Manufacturing, Financial services and Information and Communication Technology sectors of the Nigerian economy. When he joined Galaxy Backbone in 2009, he was assigned the task of setting up and leading the audit team from where he rose to his current role as the Group Head, Corporate Services; overseeing Human Resources, Stakeholder Management, Procurement, Internal IT, Facilities and Logistics Management, and General Administration.
Owoicho, a Chartered Accountant, is a fellow of the Institute Of Chartered Accountants of Nigeria (ICAN). He has attended several leadership and management courses in Asia, Europe and Africa. He is an alumnus of St. John's College, Jos, University of Ibadan, Indian Institute of Management (IIM), Ahmadabad, and the Lagos Business School.
His hobbies include International and Local discourse, travelling and reading. He is happily married with children. ​
Back to Management page