In line with strategically enhancing and strengthening the Digital transformation drive of the Federal Government and position some of its key agencies to deliver effective and efficient technology and digital services, President Muhammadu Buhari (GCFR) on the 23rd of December 2019, appointed Professor Muhammad Bello Abubakar as Managing Director/Chief Executive of Galaxy Backbone Limited, an agency under the supervision of the Honorable Minister of Communications and Digital Economy, Dr Isa Ali Ibrahim (Pantami), FBCS, FNCS, FIIM.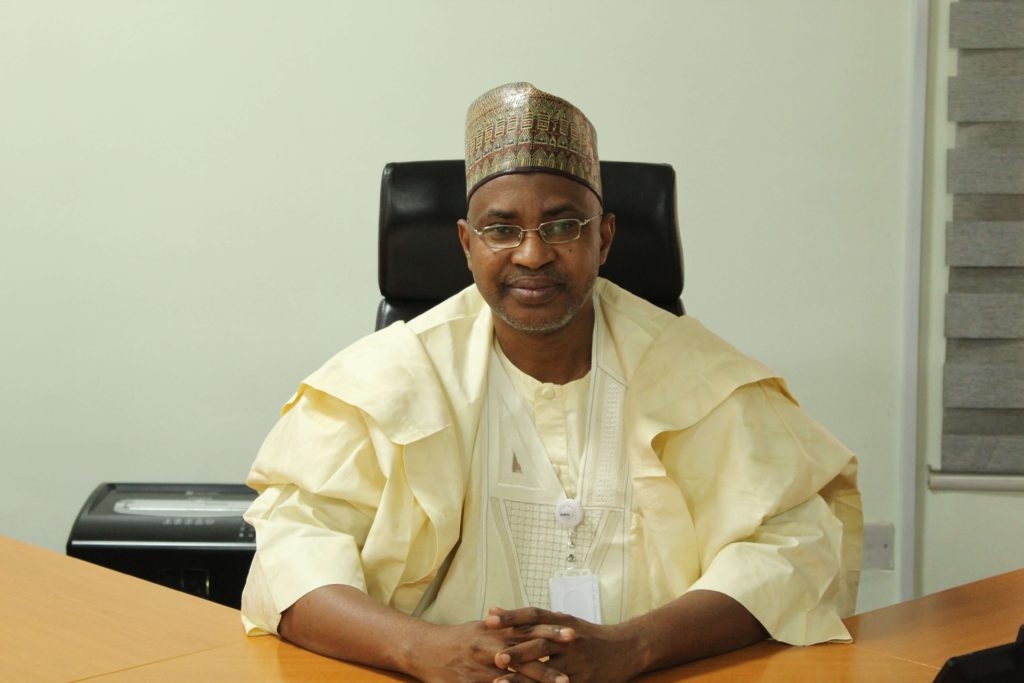 From day one of his resumption on the 2nd of January, 2020, Prof. Abubakar has clearly sought to bring back the pride of Galaxy Backbone (GBB) as a key public sector organization that will greatly help in transforming Nigeria into one of the leading Digital Economies in the world. In the last one year he has been focused and determined to ensure GBB meets and delivers on the mandate given to it. This focus has earned him a number of achievements which has been greatly felt within and outside the organization.
Prof. M.B. Abubakar has consistently believed in the potential of the Galaxy Backbone Infrastructure to serve all of government thereby help Federal Government reduce IT spend across Federal Government Ministries, Departments & Agencies. During this past one year, a government circular went out to all MDAs from the office of the Secretary to the Government of the Federation, mandating them to make GBB the first point of call for all ICT projects. This will strategically enable GBB achieve its set objectives and actualize its mandate of being the Government Agency responsible for providing Government with ICT services and also reduce duplication of ICT services in MDAs.
Galaxy Backbone has undergone organizational structure changes that has begun to show GBB's renewed ability to provide quality ICT services and meet service delivery expectations. For the first time in the history of Galaxy Backbone, and under the leadership of Prof. Abubakar, GBB now has a department focused on Research, Digital Innovation and Skills (RDIS). This area will help greatly in driving capacity development across the public and private sector organizations and further improve service delivery of the Galaxy Backbone. Other strategic departments that Prof. Abubakar created include: Solution Design and Supply Chain; Policies, Strategies and Mandate Projects; and the Enterprise Business Group.
Also, the COVID-19 pandemic brought a different type of challenge to most Chief Executives of Public and Private Sector organizations. For Galaxy Backbone and for its new Managing Director who was barely 3 months in office when the pandemic hit the nation, an uncommon challenge and opportunity was presented. Through the thoughtful and unprecedented support of the supervising Ministry of Communications and Digital Economy under the dynamic leadership of Dr. Isa Ali Ibrahim (Pantami), Professor Abubakar was able to leverage GBB to rise to the pandemic by ensuring the quick deployment of virtual platforms to enable government continue to function in the thick of the challenge. This robust virtual platform has consistently powered the virtual Federal Executive Council (FEC) meetings, National Council of States Meetings and other inter-Governmental and intra-Governmental meetings. GBB has facilitated more than 25 virtual FEC meetings using its State-of-the-Art Network and Communications Infrastructure.
In the next two to four years, Prof. Abubakar is committed to ensuring that GBB works hard in implementing the Digital Economy and Strategy document designed by the Federal Ministry of Communications and Digital Economy towards the digital transformation of Nigeria. He plans to get all MDAs on board the GBB platform and ensure superb quality of service and optimum service delivery. GBB will also strive to develop transversal applications and automate government processes for majority of MDAs. To ensure all these come through, he has developed a 5-year Strategic Business Plan anchored on six pillars which include: Government Priorities; Data Sovereignty; Financial Sustainability; Customer Satisfaction; Operational Excellence; and Improved Capabilities and Capacities.
Galaxy Backbone is the Network Communications and Shared Services platform that powers digital services in the nation's public sector. With Prof. Abubakar's leadership, GBB is fast making greater in road into the private sector by fast extending its Fibre Communications platform across states through the establishment of a partner channel that will take the GBB infrastructure into public and private organizations under a secure platform.